Yesterday, while Josh was busy studying away, I went with Allison, Austin, and Ryan to BBC beach for the first time. I guess it's also called Morne Rouge Beach as well. I'm not sure exactly why so many beaches here have multiple names. It makes it ridiculously confusing! None of us had been to BBC beach before, but we loved it. I don't think I can say which beach in Grenada is my favorite so far. I like all of the ones I have been to for different reasons. BBC is great because it's in a cove, so the waves are extremely kid friendly. The water is warm, clear, and shallow and you won't find it super touristy like Grand Anse.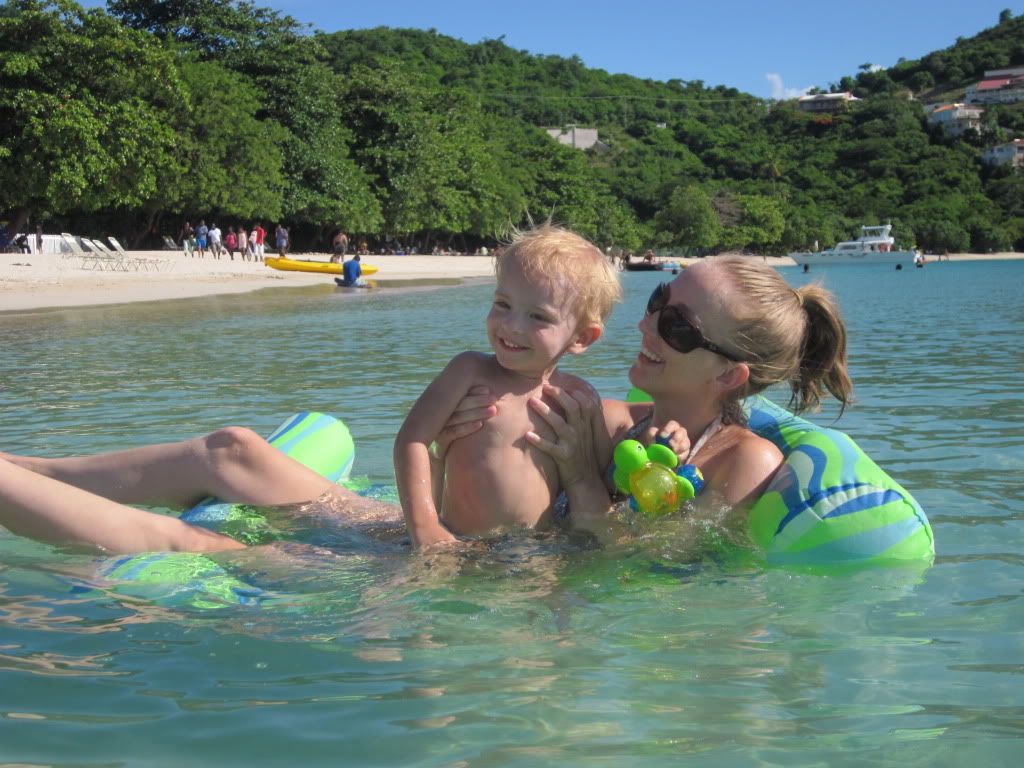 Austin and his Momma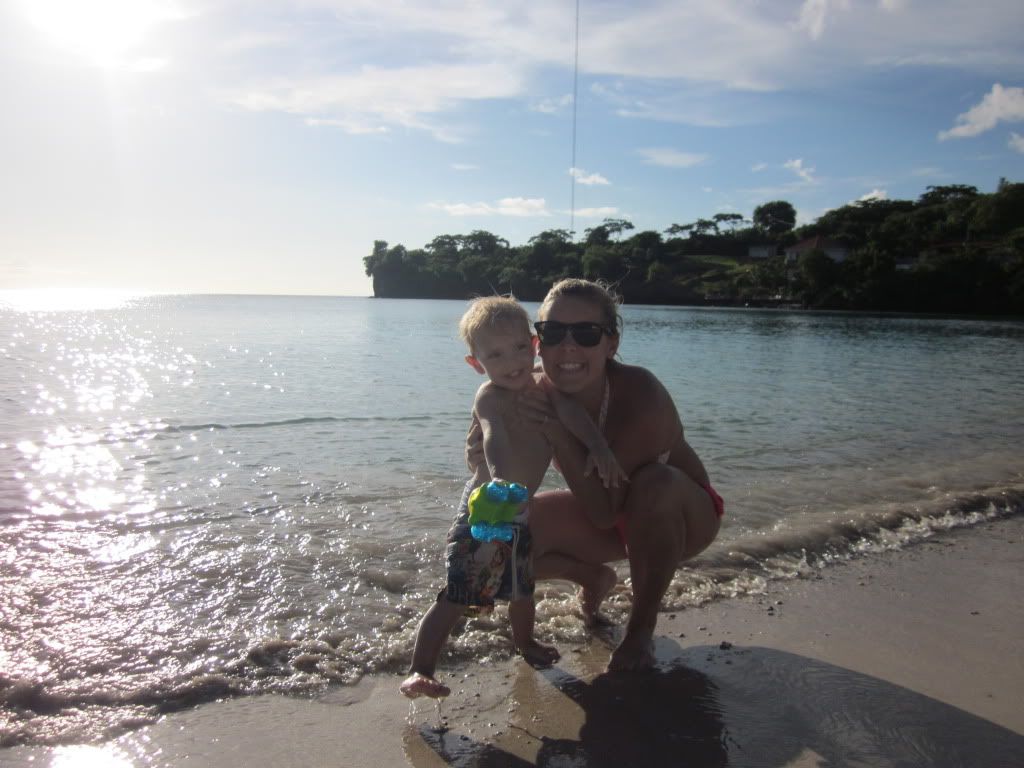 Me and My Boo
Allison, Ryan, and I took turns snorkeling around looking for shells. Allison found this gorgeous conch shell! It's soooo pink and pretty!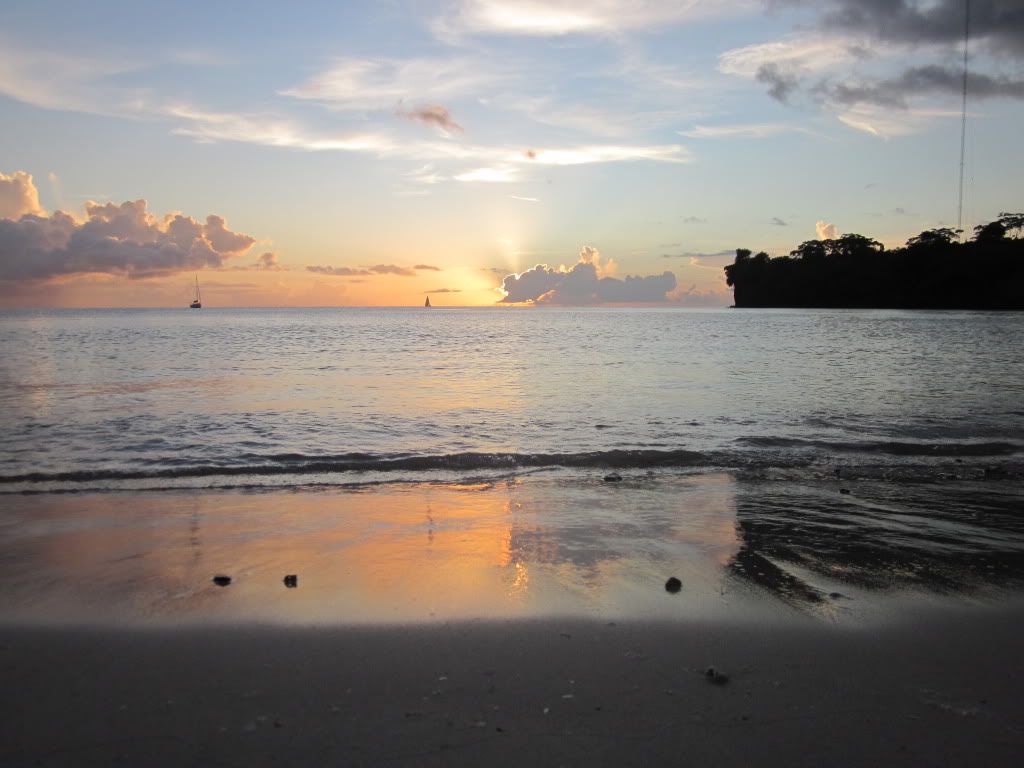 Goodnight Grenada
A perfect afternoon spent with friends.
Are you guys getting sick of pictures of the beach yet?? What can I say, it's what I do.