Well, it's official. Spring has arrived. And. It. Is. Beautiful. Being a Bakersfield, California girl, I am really only used to two different seasons, winter and summer. We might get a few weeks some years where there is a hint of spring. But it is nothing like what Josh and I are getting to experience here in Newcastle upon Tyne. In the last couple of weeks, the sun has shown more than the clouds, the flowers are blooming bright yellows, purples, and reds, the bare naked branches of trees have sprouted leprechaun green leaves, the insects are buzzing from bush to bush, and the birds can be heard chirping their merry little tunes all day long. I am in love with Spring. I have always said that summer is my most favorite time of the year, but if I could have Springs like this in Bakersfield, I think I might change my mind.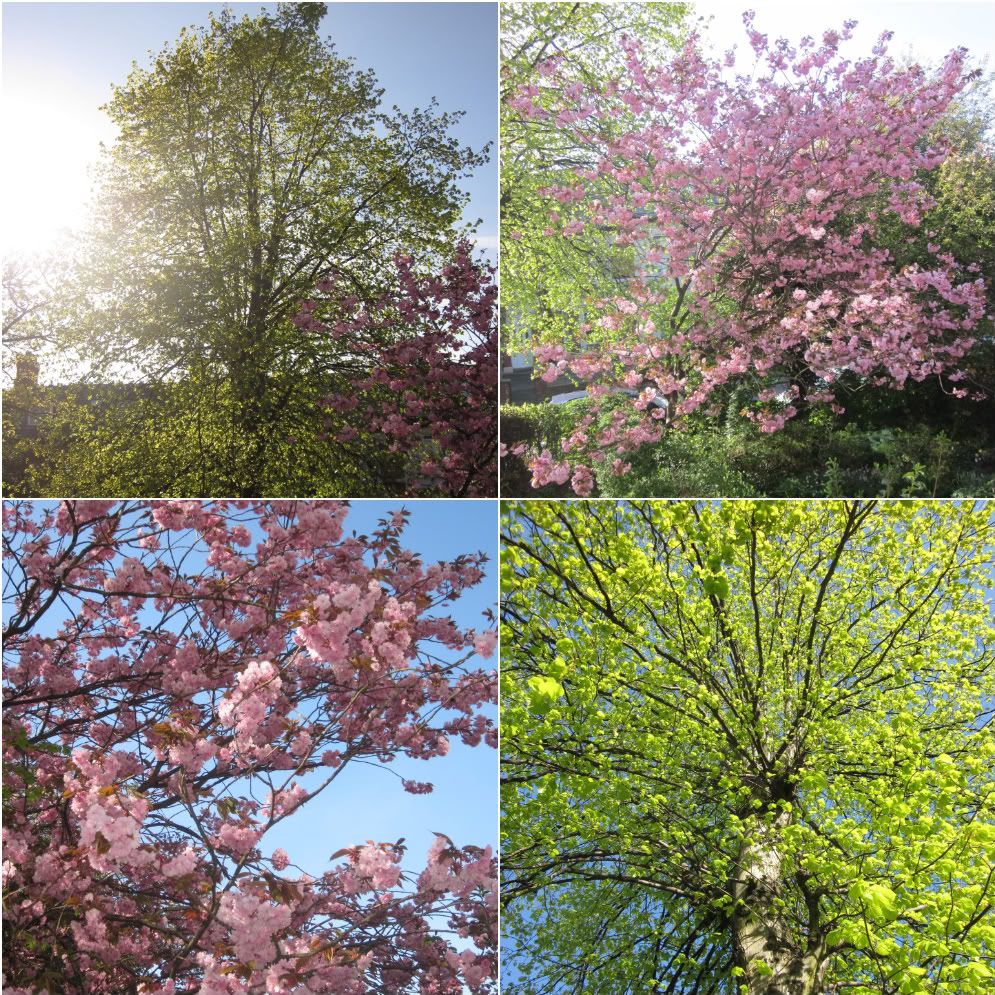 These trees had NOTHING on them until about two weeks ago.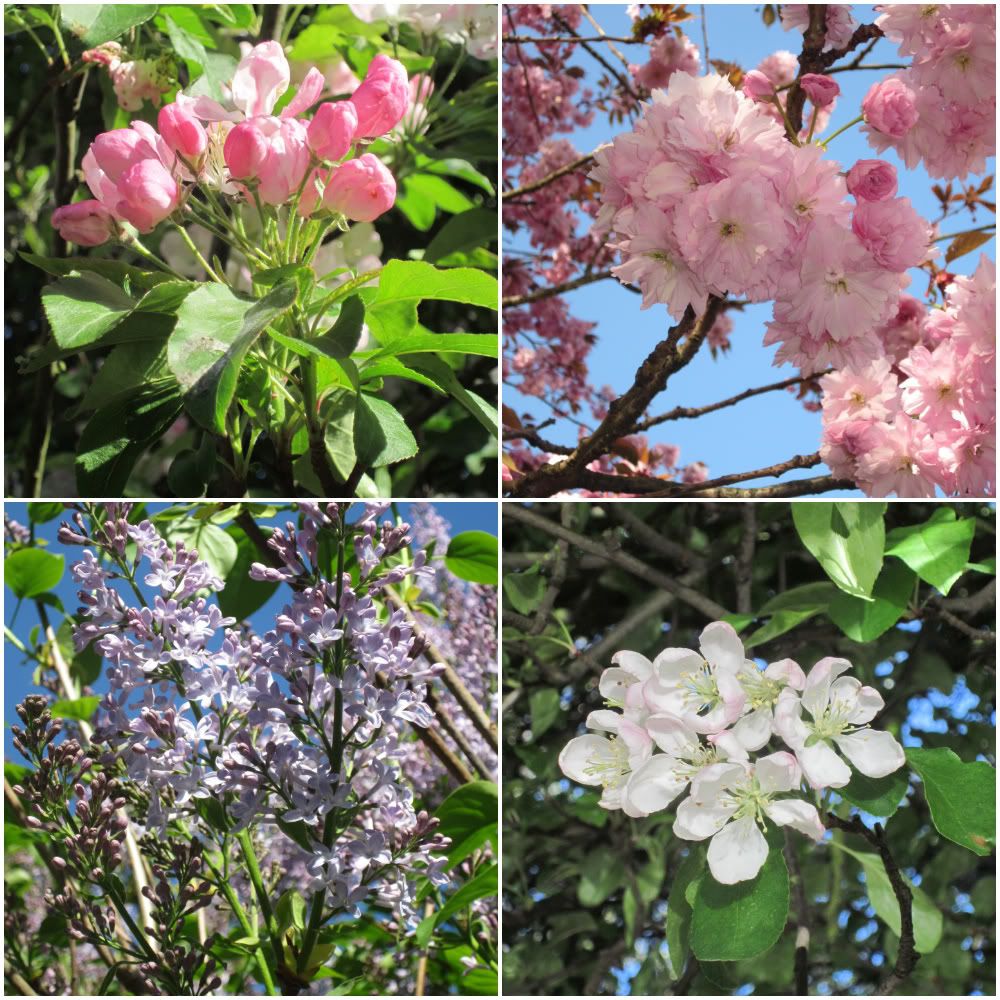 April hath put a spirit of youth in everything.
-William Shakespeare
Just last week, after coming home from the gym, I decided to take my lunch outside to our tiny front lawn for a picnic and some reading in the sunshine. Oh happy day!
Josh sneakily took this photo from his "Man Cave" window.
And what perfect timing for Spring to arrive right when we are going to have more visitors! Scott and Andrew arrived at Newcastle International Airport on Thursday evening and we were so glad to see them. The most challenging part about living here (minus the whole medical school thing) is having our family so far away from us. Luckily, we have had quite a few family members visit in the past 8 months.
Scott headed up to St. Andrew's golf course in Scotland yesterday (and he got to golf!) and so Josh and I took Andrew to Jesmond Dene for some football throwing. Jesmond Dene is gorgeous all the time, but right now, when the breeze picks up and the sun is out, you see the little flower petals from the trees falling, and it is breathtaking.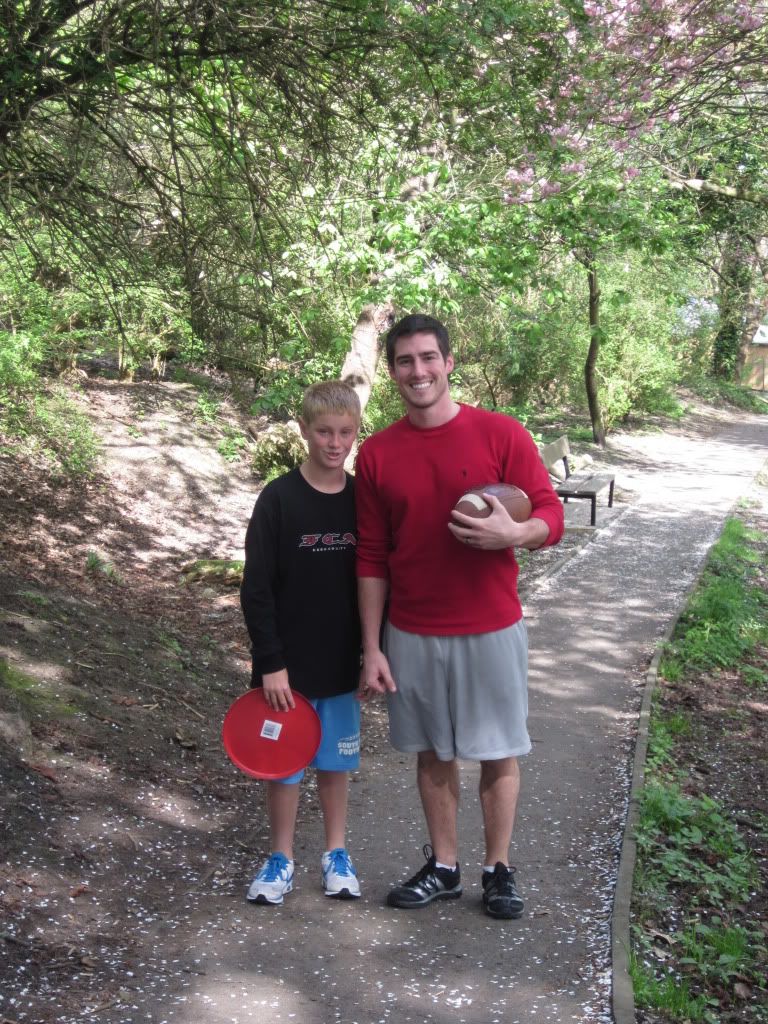 Josh and his little bro Andrew.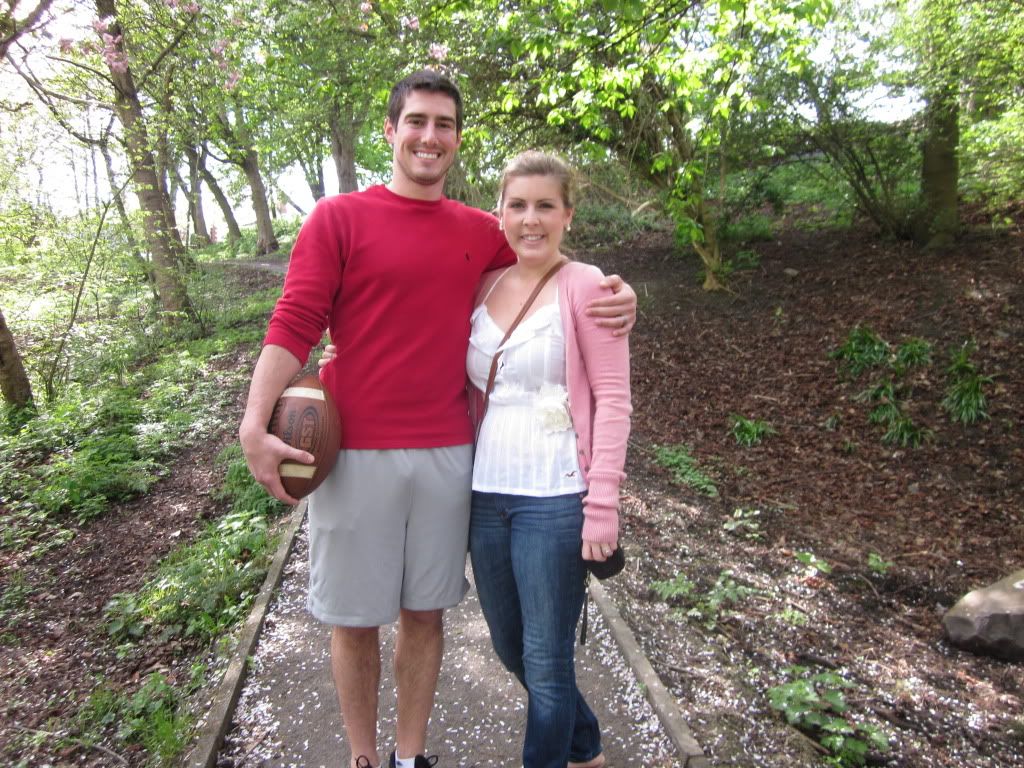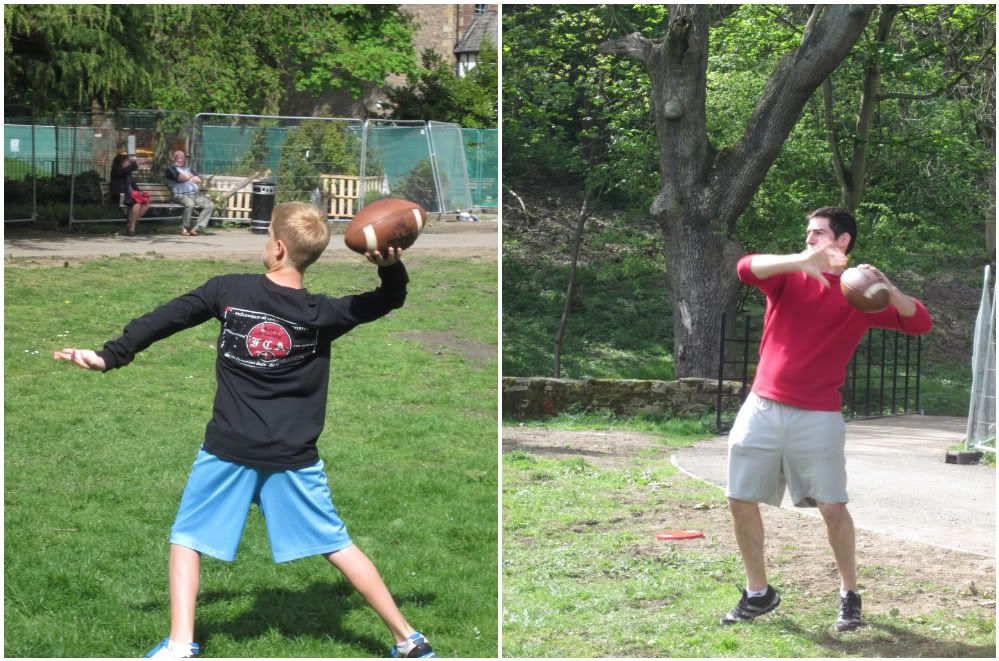 Today, Mother Nature again provided us with another beautiful day and some fabulous sunshine. I even went running for the first time outside post knee surgery! Three miles baby! Scott and Andrew traveled to the coast for the afternoon and when they got back, the four of us headed back to Jesmond Dene for more football.
Andrew, Scott, and Joshua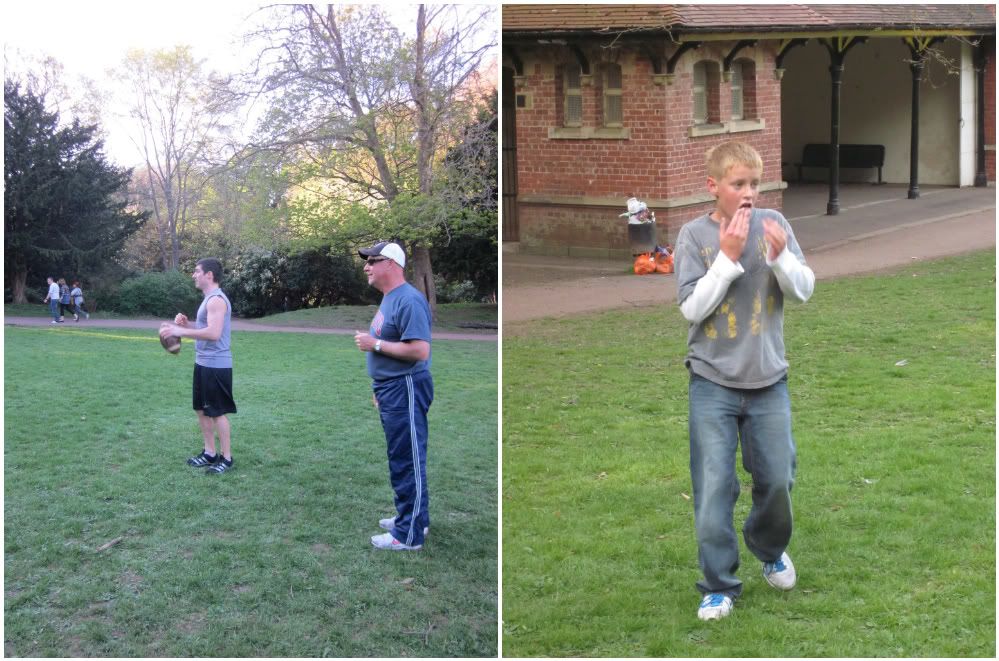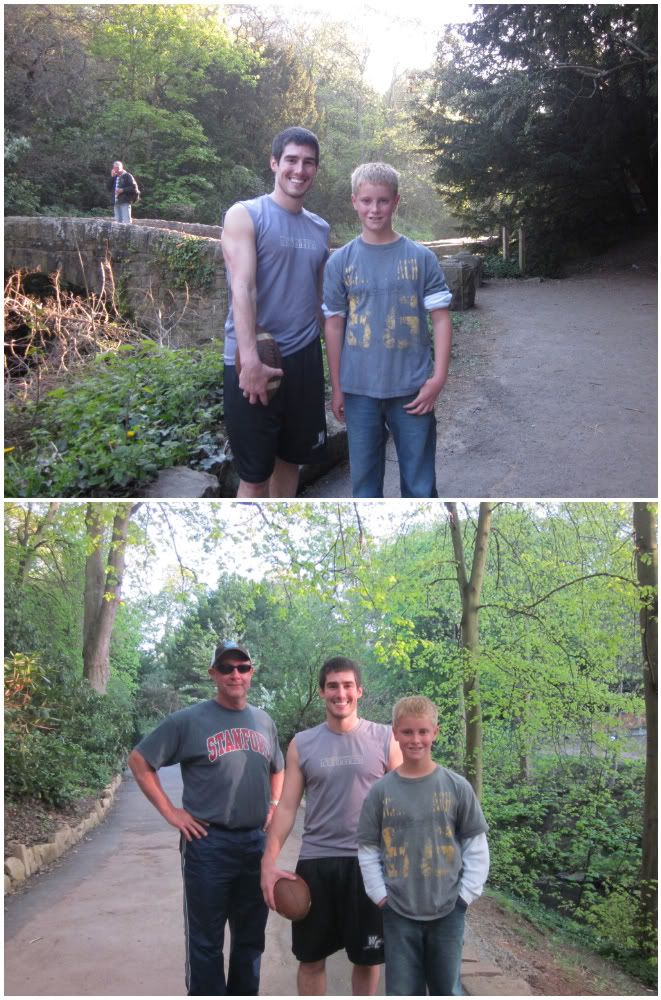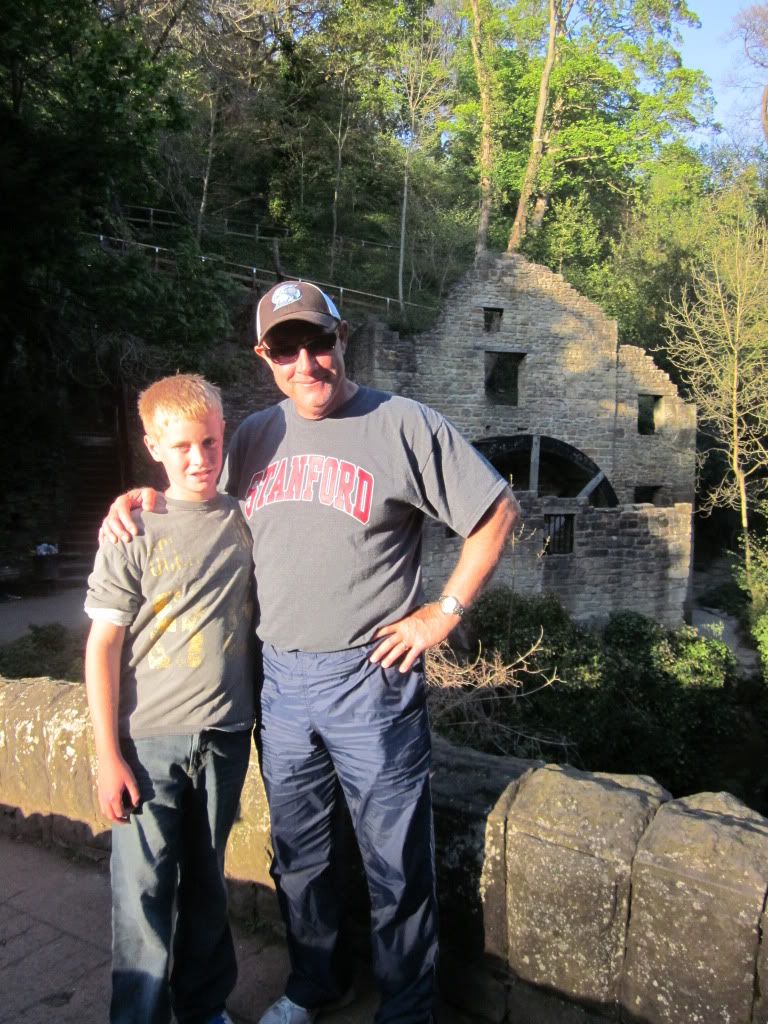 We are so happy to have them here and you can all look forward to more blog posts about their time spent here. They are staying until Saturday.
I know Spring can't last forever, so I am going to soak up as much of it as I can while it does last. Especially since I have no idea when I will ever live in another place where I truly get to experience it.