On Friday, Josh took the day off following his midterms so that we could do some exploring together. It's not often that he can take a break from school and spend some quality time with me, so I cherish those days when we do actually get each others undivided attention. We decided to go to Durham which is a small town about 15 minutes South of Newcastle by train. Durham's big tourist attraction is Durham Cathedral. The cathedral was built in 1093 and is considered one of the most beautiful examples of Norman architecture. You can see the cathedral from almost every spot in the city. Even from the train station, it just shoots out of the sky and utterly impossible to miss.
We walked up to the cathedral and if possible, it was even more stunning up close.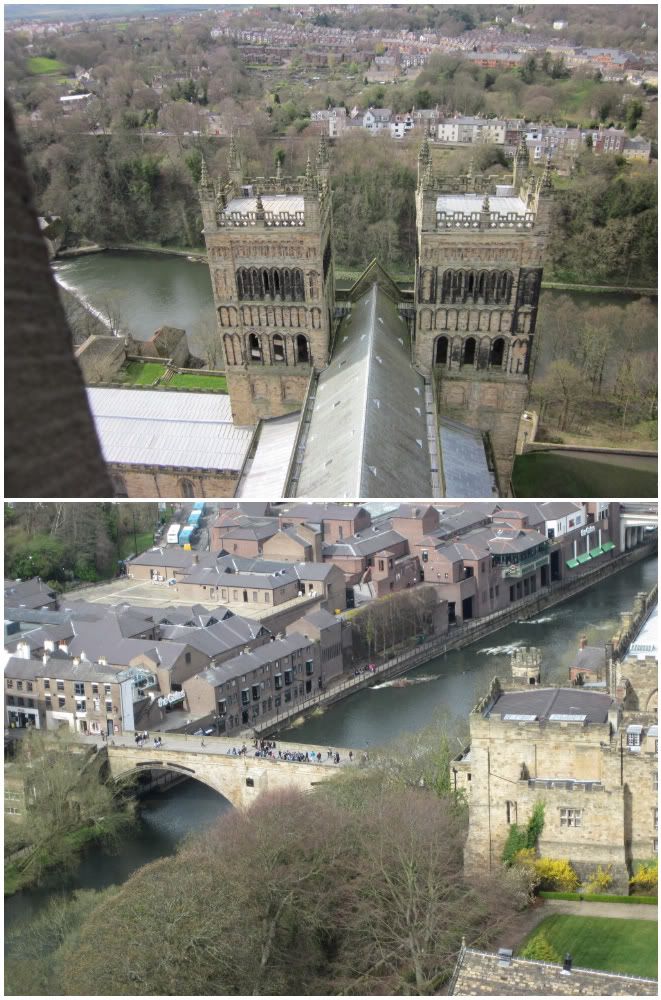 View from the top
Nice and Windy...but the only picture of us on the top of the cathedral.
After a while, we headed back down the 325 steps.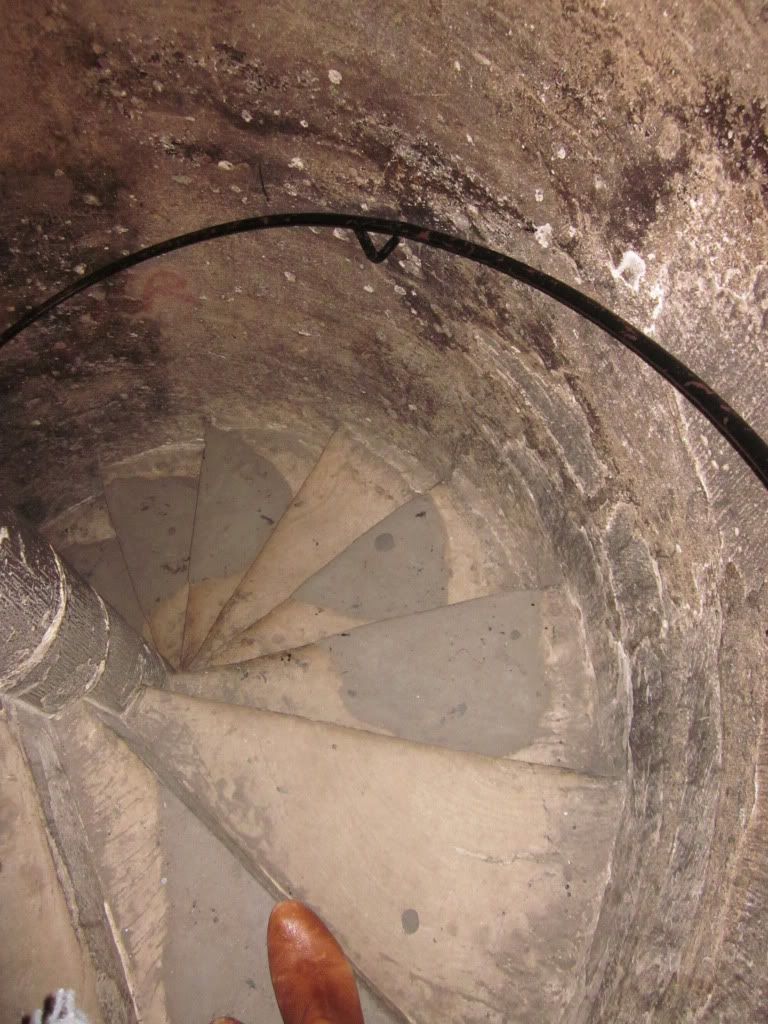 Steep steps
After seeing the cathedral, we decided it was time for lunch. We went to a very interestingly named pub for lunch. These English people have such a sense of humor!
Josh and his fish and chips
We both enjoyed our lunch at the Fighting Cocks, and after we took a walk down the Wear River to get a better front view of Durham Cathedral.
The walk along the River Wear provided such great shots of Durham Cathedral. I took about 50 pictures of it. I just couldn't get enough.