Contrary to my last post which, if you missed it, you can read about it HERE, we really did have a great time in Ibiza, Spain. I took full advantage of the sunshine by worshiping the rays as much as possible during the three days we spent there.
Our good friends Kevin and Julie met us in Ibiza and we were so happy to get to spend some extra days with them since they will still be in Newcastle this next term while we are in Grenada. The hotel provided LOTS of ways to entertain oneself besides the pool and the beach. They had activites all day long that you could participate in at no cost and it was great for Kevin and Josh to go off and play darts, pool, ping pong, and waterpolo. Usually, Josh is pretty sick of being poolside within an hour and I could spend all day every day on a lounge chair in the sun with a book and a cocktail. So it was good that there were other things for the boys to do.
The first day, the four of us signed up for pellet gun shooting. Now, keep in mind that I had never before shot any kind of gun. So this was a very new experience for me. Apparently, I may need to learn how to shoot a real gun for our next bed intruder. :)
Crosshairs? What are those?
Everyone, including our instructor Wilson, laughed at Julie and I everytime we pointed that gun.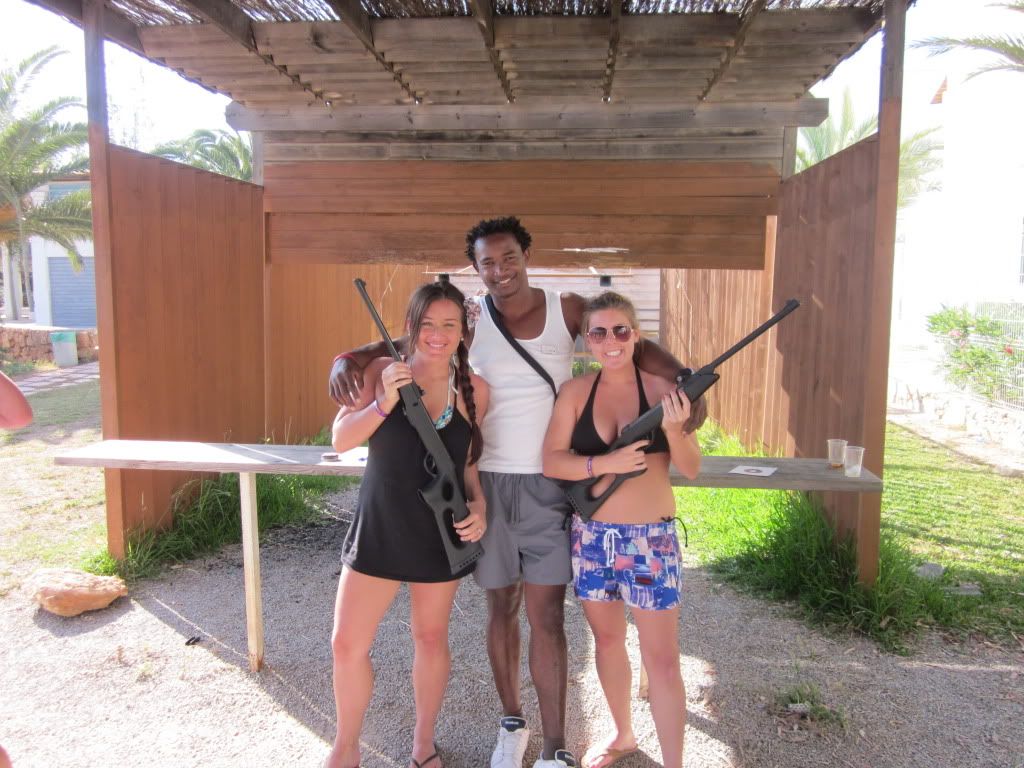 Guns are not one of my favorite accessories.
Josh did much better than I did.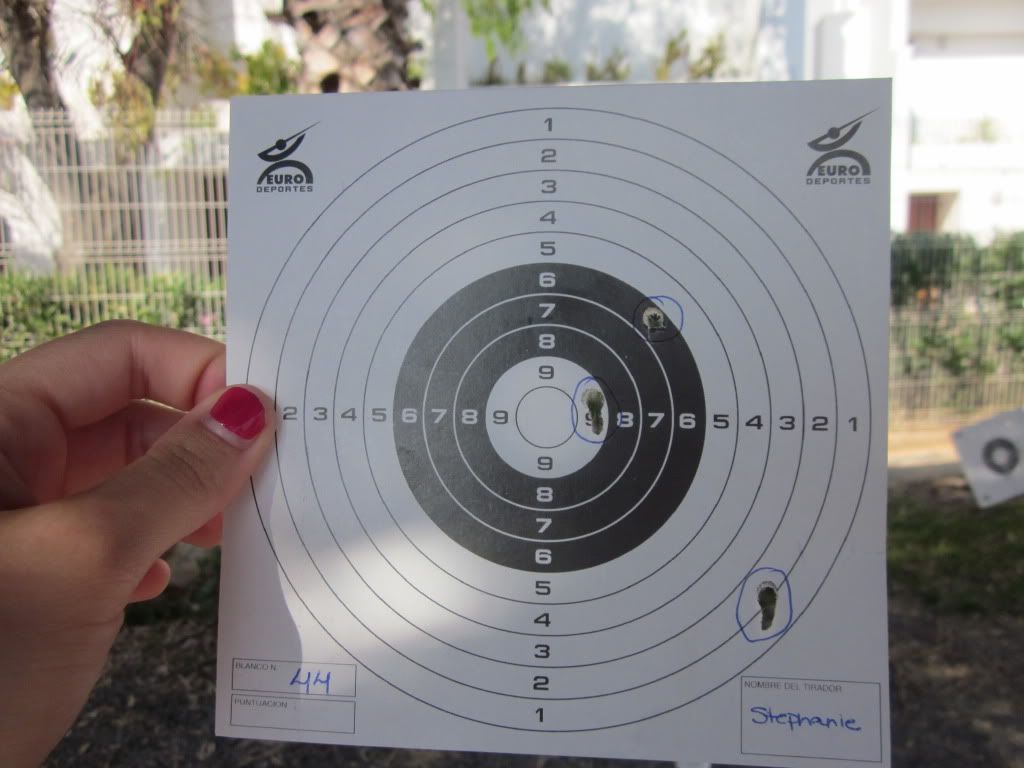 Notice the almost bullseye!?!
Love my hubby
Day one in Spain was fabulous, but days two and three were just as great. Check back soon for more Ibiza posts!