Last Sunday Bert, Rachel, Anna, and I took the train to London. I had a few concerns about London prior to going. Rumors claimed that the people in London can be rude, cold, and extremely unhelpful but I have to say that those in doubt of the amicableness of Londoners were proved wrong. From Sunday to Tuesday we were greeted with nothing but kindness from the people of London.
Yes, it was overcrowded and noisy.
Yes, there are about a million taxis and 10 million tourists.
Yes, everyone is constantly in a hurry.
But we had a fantastic time and I only wish we could have stayed longer. London is such a huge city and there are so many amazing things to see. You could spend a week there and not see and do everything. Maybe I can convince Josh to go back sometime before we leave in May...hint hint. :)
We arrived in London midday on Sunday and our first order of business was getting out of Kings Cross train station and getting checked into our hotel. We had to get on the "tube" aka the underground train with our luggage in tow (a challenge in and of itself).
As soon as we had checked into our hotel, we were anxious to start exploring London. Our first stop was Buckingham Palace which was right up the street from our hotel. THE PLACE IS HUGE! Why didn't I marry a Prince of England again?? Just Kidding Hubby! I wouldn't want to live in the UK permanently anyway. :) They had guards outside and everything. Does anyone ACTUALLY live there? I'm interested to know. I'm not sure I would like thousands of people peeking into my gate everyday.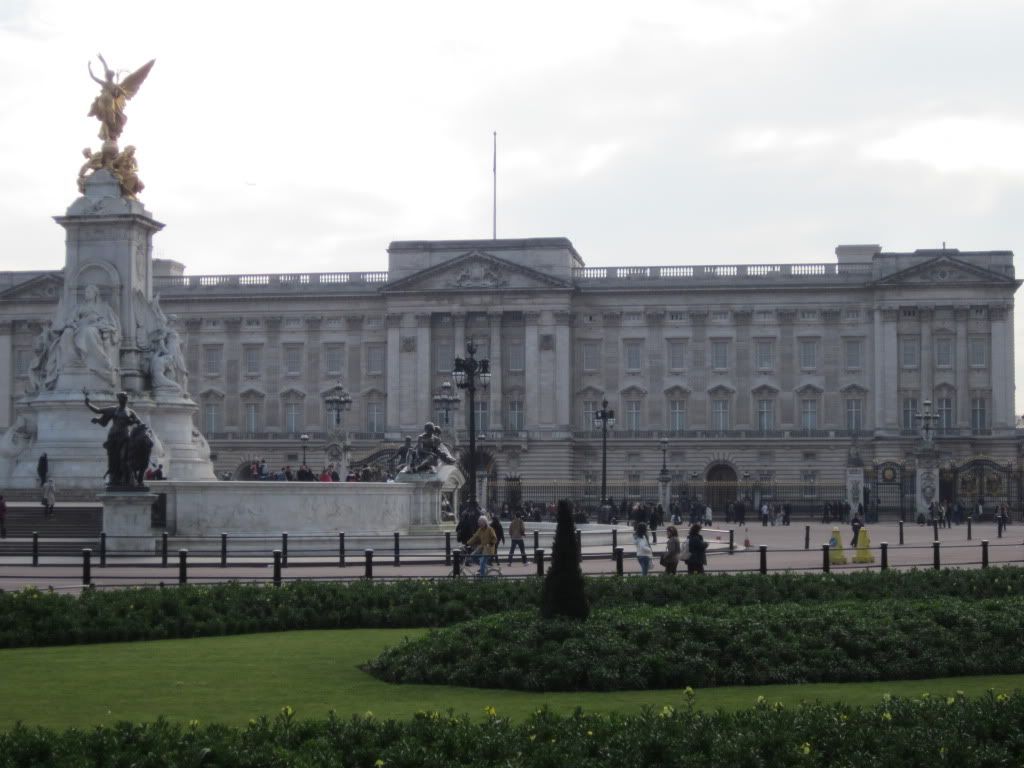 Buckingham Palace
St. James Park (that's the London Eye in the background)
Some of the funny looking ducks.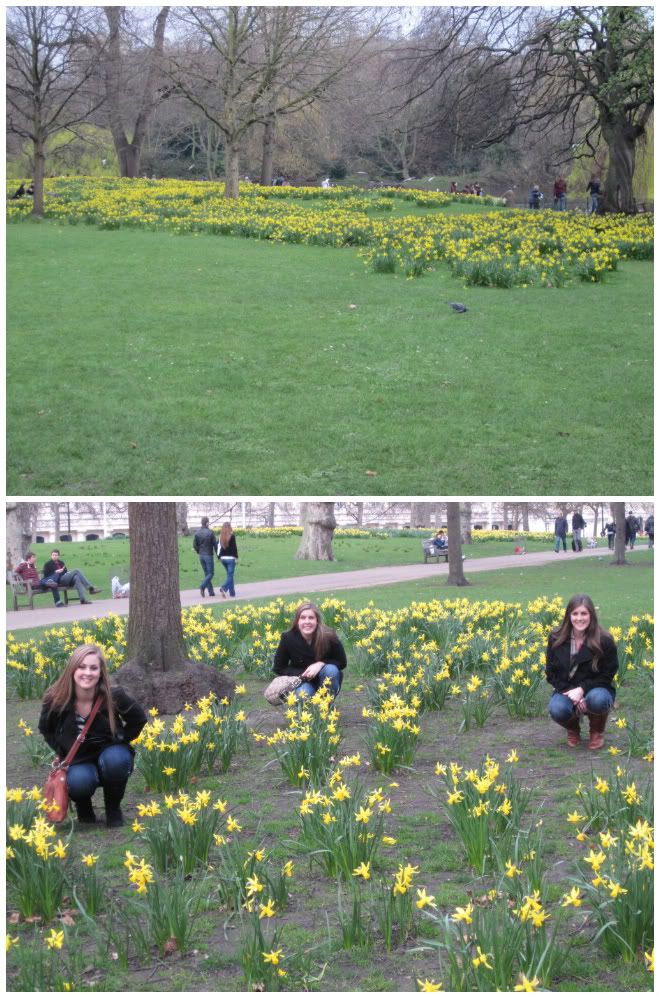 Fields of Daffodils
Notice the red double decker bus!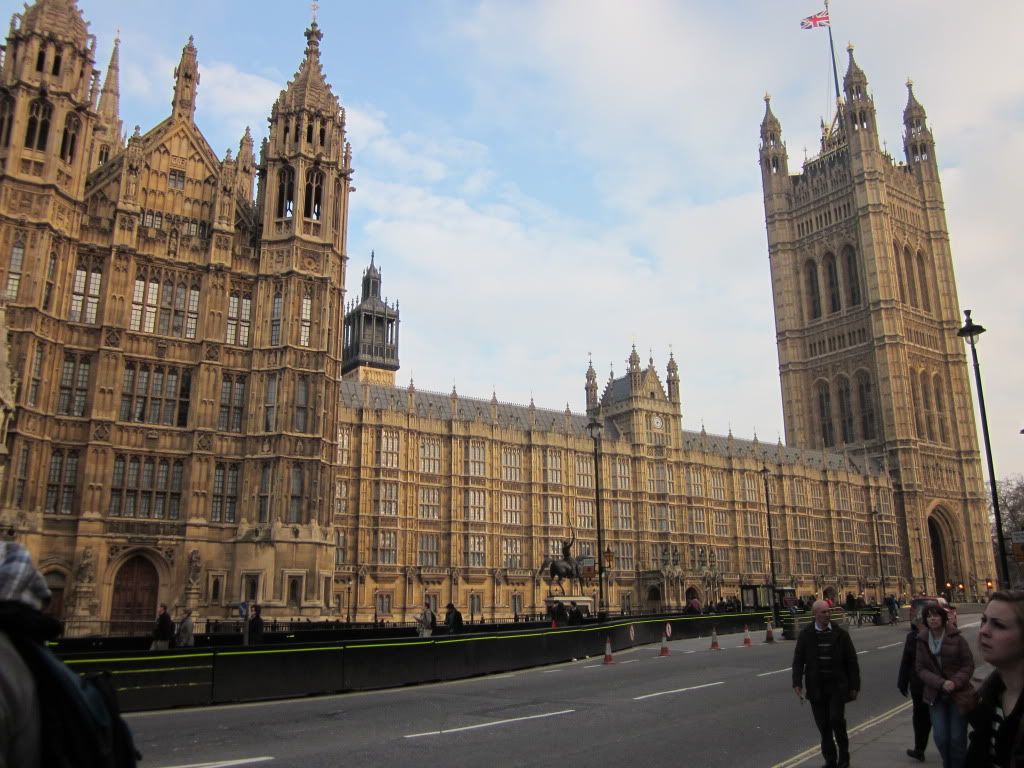 Houses of Parliament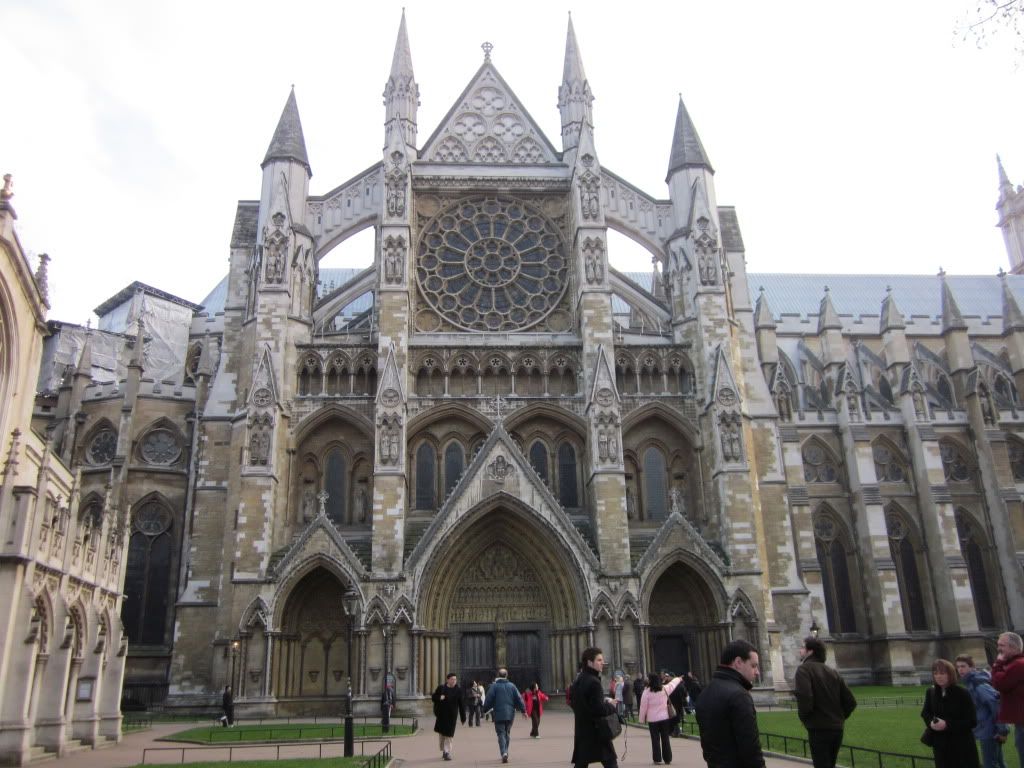 Westminster Abbey
While we were near the Houses of Parliament, we got our first look at the River Thames and the Westminster Bridge. It had a great view of the London Eye.
Bert, Me, Rach, & Anna on the London Eye.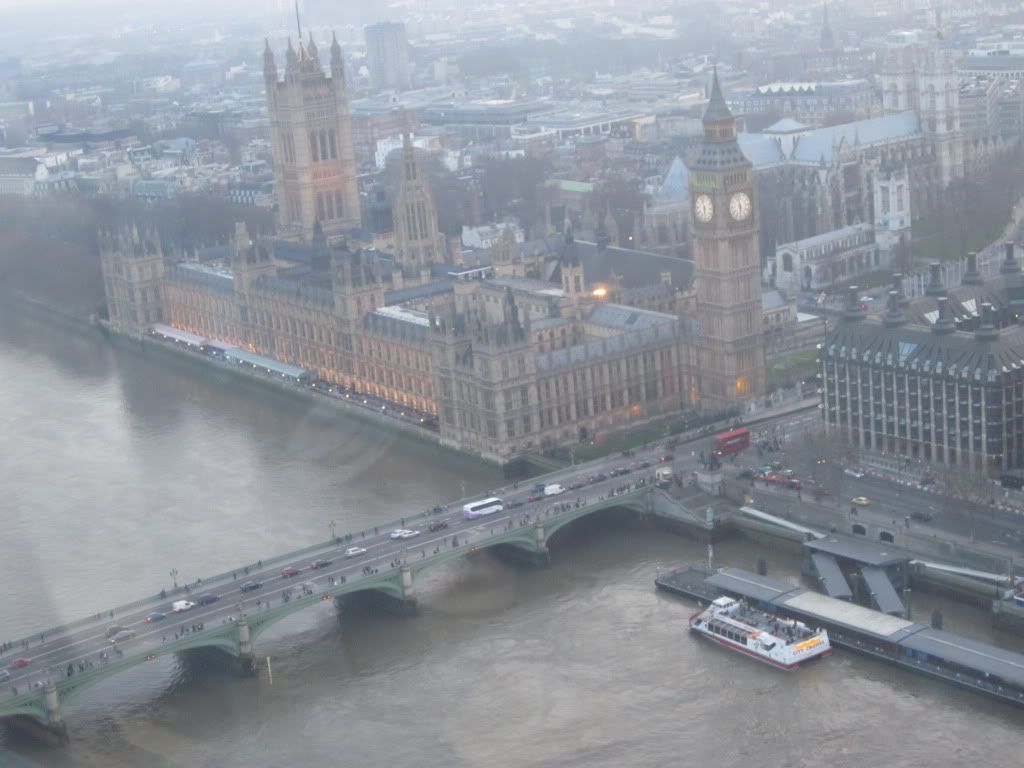 View from the top!
Once we got off the London Eye, it was getting dark. And let me tell ya, London in the dark is fabulous! I wish that I had a camera that could capture exactly what it looked like at night, but alas, my point and shoot just doesn't do it justice. Oh well, here are some pictures anyway.